Apple takes 600,000 iPhone 4 pre-orders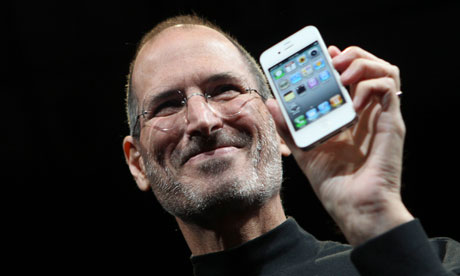 Despite the insane problems during the iPhone 4 pre-order launch, Apple still sold more than 600,000 pre-orders on day one, according to a company statement. That number includes all the carrier sales, which may not have been recorded in full considering pen and paper was being used at one point and it could take some time to log those orders.
From the Apple press release:
Yesterday Apple and its carrier partners took pre-orders for more than 600,000 of Apple's new iPhone 4. It was the largest number of pre-orders Apple has ever taken in a single day and was far higher than we anticipated, resulting in many order and approval system malfunctions. Many customers were turned away or abandoned the process in frustration. We apologize to everyone who encountered difficulties, and hope that they will try again or visit an Apple or carrier store once the iPhone 4 is in stock.
At first, 600,000 seemed a little low, but that's just the people fanatic enough to go out and order the first day it became available.
Posted in: Apple, iPhone, News
Tags: att, att fail, att security breach, att sucks, iPhone, iphone 4, iphone 4 launch security, iphone 4 pre-order, iphone pre-orders sold out, pre-orders