Convicted filesharing grad student has penalty reduced by 90 percent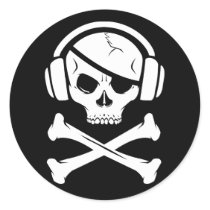 You may remember the story of a grad student last summer who, after a bout with the RIAA, was served a $670,000 fine for illegally downloading 30 songs. A judge ruled this past week to reduce that penalty by 90 percent, all the way down to $67,000. Unfortunately, the student says, that fine is just as unpayable as the first.
The judge did say the new fine was still "severe, even harsh," to which the RIAA gave its usual "profound economic and artistic harm" defense. Regardless of where you stand on the moral points of the story, I think it's fair to say that making a spectacle of one individual to scare off the masses isn't the best use of our judicial system. Piracy is still a huge deal, but when I see the lifestyle most musicians lead, I'm less inclined to give a shit when they get ripped off a couple times. We've heard time and time again that tours are where artists can really make some money.
For the RIAA, here's a thought: find a new way to monetize your options. There are, I dunno, a billion ways you can make cash that won't piss off the people who love the music you supposedly protect. Find a way to work the free market. Create a convenient and comprehensive streaming service. Do something, anything but cry foul when the internet finds a way to distribute media for free. It will happen for the rest of your lives. Get around it.