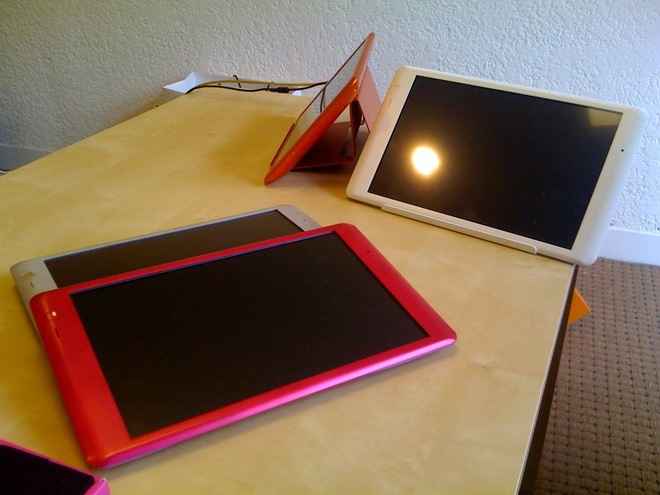 Less than a month after claiming the CrunchPad was "steamrolling" toward production, Michael Arrington has pronounced his web tablet dead. Apparently there was a serious fallout with the manufacturer. Serious as in the manufacturer is going to try to sell the device itself. Without Arrington. Potentially under the CrunchPad moniker.
This is about as spectacular as device wars get. You can imagine Arrington is pissed, and bound to be throwing around any lawsuit he can think up. He writes this about the email he received from Fusion Garage, the company set to manufacture the web tablet.
Bizarrely, we were being notified that we were no longer involved with the project. Our project. Chandra said that based on pressure from his shareholders he had decided to move forward and sell the device directly through Fusion Garage, without our involvement.

Err, what? This is the equivalent of Foxconn, who build the iPhone, notifiying Apple a couple of days before launch that they'd be moving ahead and selling the iPhone directly without any involvement from Apple.
The rest of Arrington's post on the subject is appropriately distressed. I'm still amazed Fusion Garage would try to pull this off, particularly two days before the product was set for a public launch. For more detail on the drama, head over to to TechCrunch and offer Arrington your condolences.
Source: TechCrunch
Posted in: Digital Media, Mobile, Websites
Tags: Apple, best tablet, crunchpad, crunchpad dead, ereader, foxconn, goodbye crunchpad, michael arrington, tablet, tablet pc, techcrunch