T-Mobile Sidekick Gets Facebook And Twitter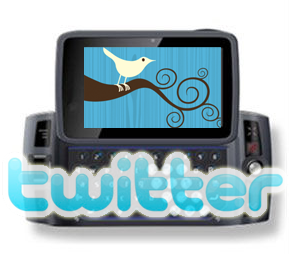 T-Mobile's Sidekick got the smartphone treatment today with the addition of Facebook and Twitter applications to the Sidekick Download Catalog. As one of the most prominent phones to implement a full keyboard and some proprietary messaging features, it's really been a long time coming. The applications work with the Sidekick 2008, the Sidekick LX, and the Sidekick Slide.
The Facebook application is free but the Twitter app will run you $2 a month. I gotta say, $24 a year for Twitter use seems a little out of hand. It's also strange considering the Sidekick 2009 comes pre-packaged with free apps for both Facebook and Twitter. Was Twitter really that much harder to integrate into the old phones than Facebook? Did they just not have as much developer support? Is the app just that cool?
If you have an older Sidekick and the time to drop a comment, let us know. This is a strange one.