Nook won't be home for holidays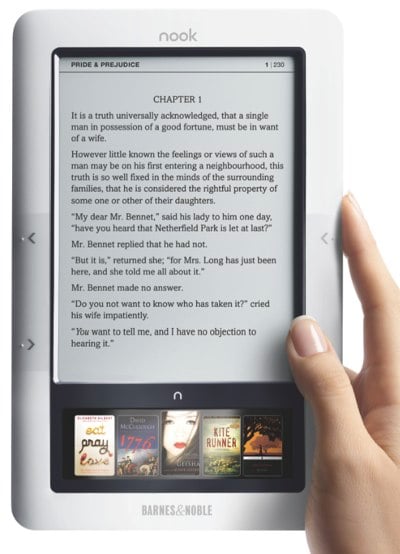 If you didn't pre-order your Nook, you won't be seeing a holiday arrival. Barnes & Noble announced today that it had sold through the initial order and wouldn't have more before the holidays are out.
"While we increased production based on the high consumer interest, we've sold out of our initial Nook allotment available for delivery before the holidays," said a company statement. It's not a huge delay – any order placed from today forward will be filled on January 4th. Anyone who pre-orders up to that date will receive a holiday certificate. Sometimes those are the best gifts. Right when you thought the festivities were over there's a package on your doorstep.
B&N announced the delay after Sony did the same for its "Daily Edition" ereader yesterday. Despite the high price of ebooks and still limited functionality, ereaders seem to be one of the hottest items on the world's gift list. Amazon's Kindle and Kindle DX are both in stock and ship immediately.
Source: Reuters
Posted in: Digital Media, News
Tags: b&n, barnes & noble, barnes and noble, ebook, ebooks, ereader, Kindle, kindle killer, nook, nook pre-order, nook reader, nook sold out