Is Apple waiting on a better camera for the iPad?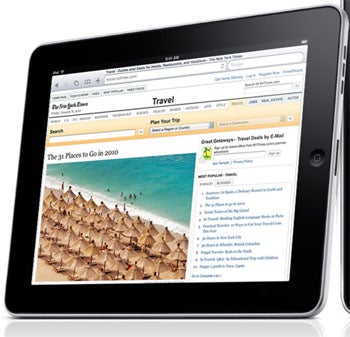 More clues have surfaced that suggest Apple is indeed planning a camera for the iPad. We've already seen that there is space in the chassis to host a small camera, now MacRumors says there is software to support video conferencing as well. The latest SDK has accept and decline commands for video chat services.
The specific API threads reveal support for at least testing front-facing cameras, zoom, and an LED flash (as in a camera, not the software). 9to5 Mac also uncovered the following buttons for video chat.


The size of the actual image suggests a screen the width of the iPad's, so it may not be for the iPhone as well. It could also simply be for internal testing, but my guess is that, as with the iPhone, the later generations of the iPad will be where the magic is at. If anything, I'd bet Apple is waiting on a better video camera to put into the iPad.
Posted in: Apple, Cameras, News
Tags: ipad, ipad camera, ipad flash, ipad video conferencing, islate, itablet, tablet, tablet computer, tablet pc