The Next Next-Gen Starts in 2013 – Who's Ready?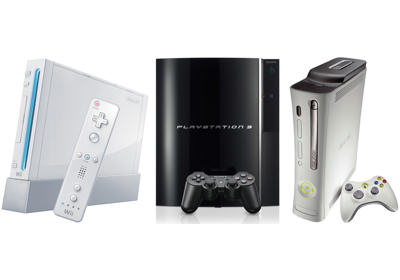 This spring's console sales decline has plenty of people (including myself) wondering when the next generation is coming. According to Wedbush Morgan's Michael Pachter, we're going to be waiting a while. Pachter thinks we won't see new hardware until 2013 at the earliest, citing profit margins that have yet to catch up to manufacturer's expectations.
The good news is extended console life-cycles mean more time for developers to learn each generation's ticks and tricks. The bad news? Developers are left guessing just as much as we are. Ubisoft's CEO is recommending everyone start beefing up, investing in new blood and new toys to handle the next generation now. Nothing pays like preparation, but four years of it? Four years that could be spent making new games? Better games?
This is the paradox that makes me rub my temples. I still think games could be better, and much better. They could certainly look better, which means better hardware, or possibly more intelligent use of the current hardware. Of course, games could also play better, have more intuitive control schemes, more immersive gameplay, which means more time for developers to learn the hardware and adapt to its possibilities/limitations.