New iPod Touch face has a spot for FaceTime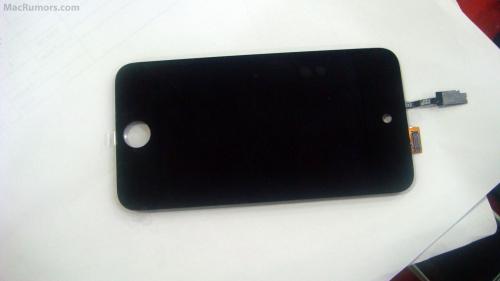 MacRumors has pictures of what could very well be the screen and bezel from the new iPod Touch. The most notable feature you can see is the little pinhole near the top that looks to be the spot for a FaceTime camera.
None of this is really exciting, considering we already knew that FaceTime would be moving to non-iPhone devices some time this year and that it would start relying on email addresses instead of phone numbers to connect users. From what we know so far, it looks like the fourth-generation Touch could be on track for a september release.