Worx's New Power Screwdriver Won't be Passing Through Security Anytime Soon
I'm not a handy person in the traditional sense. I mean, I can work a hammer or screwdriver but prefer to only do so in the event of a zombie invasion (and I don't mean hanging up boards).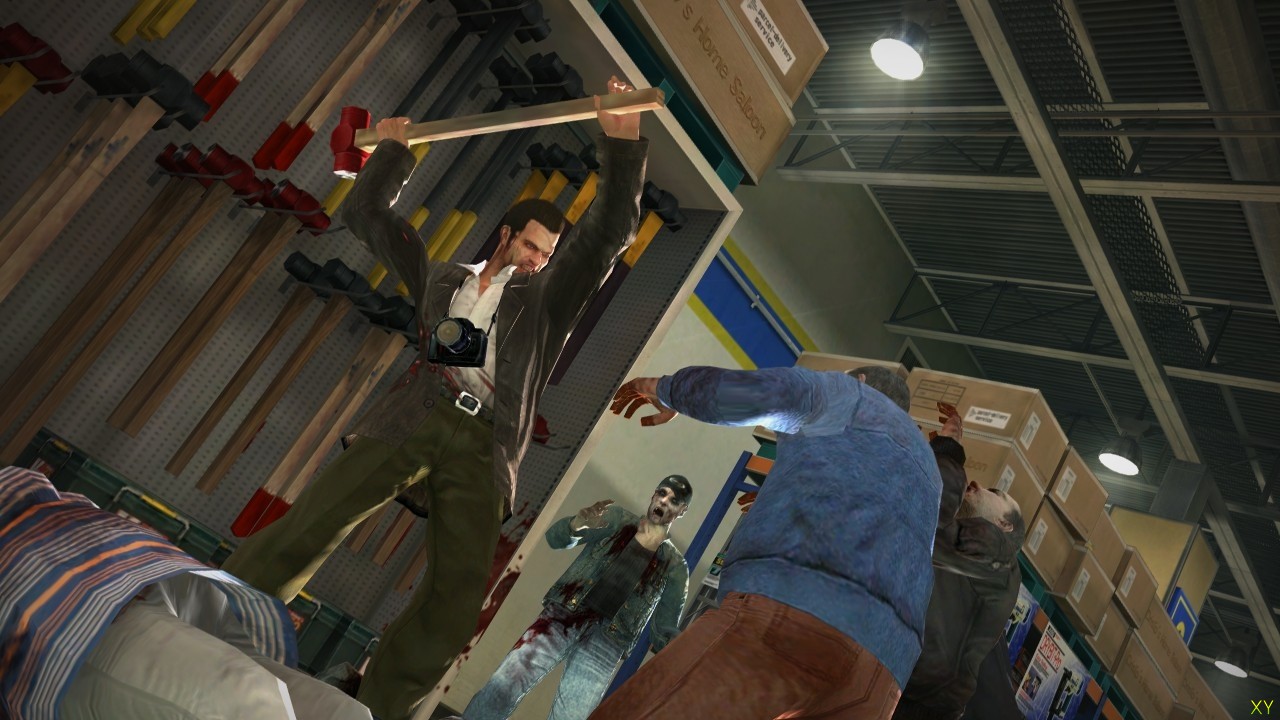 You know…like this
So usually when an incredible new power tool comes out, it tends to fly under my radar. However, by its basic design, the new SD Power Screwdriver by Worx is pretty hard to ignore.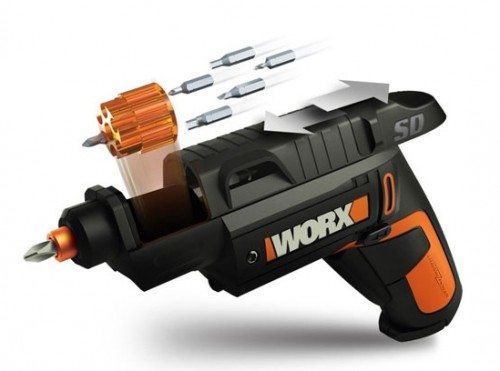 First of all, yes it does look an awful lot like a really cool sci-fi gun. It's certainly a design decision that makes the drill immediately visually appealing, but that's only a skin deep observation of the hand cannon influences on this tool. The real pistol influenced feature of this semi-automatic screwdriver lies in the chamber function, which allows you to automatically swap and load six different drill bits without the hassle of having to change them out manually.
Outside of that, the drill boasts some other useful abilities such as its lightweight design and compact size allowing for ease of use in just about every situation, as well as a second cartridge so you can keep 12 different bits handy at any time. Plus you get a nice LED light right under the chamber for further ease of use in tight, dark areas (your probably not supposed to treat it as a laser sight but no one can stop you from doing so either).
As I mentioned, I'm not handy, but that doesn't mean that I shouldn't try to be. Little tasks of home improvement come up all the time, and many of the basic ones involve needing a good screwdriver. The new Worx looks to provide just that, and whether you're looking to actually start filling up your own toolbox, or you know a handyman in the family who needs a gift come the holidays, the Worx is more than just a fun design, and looks to be one of the more versatile power screwdrivers on the market for its price.
Plus, there's nothing technically stopping you from posing with it when no one is around and saying "Your move creep!"
You know…like this
Posted in: News
Tags: Blogs, cool, dad, Dead Rising, drills, fun, Gadgets, holiday gift ideas, interesting, men, new, News, power tools, Robocop, Technology, WORX WX254L SD Semi-Automatic