Next Gen Console Sales Decline in March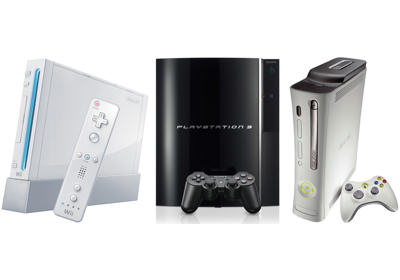 March saw a surprising decline in sales of video game hardware and software, despite hardware growth over last year for the Xbox 360. The Nintendo Wii is still the most coveted hardware on the market, but even Nintendo's cash cow was struggling.
At first I was a little surprised, but as far as life cycle goes, the current generation of consoles is heading toward a mid-life crisis. There are certainly enough peripherals now to extend the life of any console, but as games like Resident Evil 5 show, developers seem to have caught up with the hardware, producing games that can start to truly tax the machines we love.
My question, then, is who goes first? Sony, whose PS3 is looking like the Gamecube of last generation, could desperately use some new life. And though the Wii is still selling out of…everywhere, there could definitely be improvements on graphics and game design. As for the 360, well, do you really want to see the next Bungie App on the same console?